HOUSTON CONSTRUCTION LITIGATION ATTORNEYS
CONSTRUCTION CONTRACT LITIGATION AND MECHANIC'S LIENS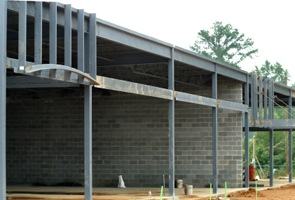 General contractors and subcontractors depend on periodic and prompt payment to pay for subcontractors and employees to conduct regular business. When a property owner or a general contractor fail to pay in a timely manner, contractors maynot be able to complete the project on time, but that their companies may be seriously at risk of losing profits or even bankruptcy. Further, without reliable payment, contractors may also lack the ability to bid for other available projects and unable to compete in a depressed market. On the same token, contractors have the obligation to properly conplete the construction project and deliver a product within the industry acceptable standard. Disputes often time arise when there is no clear, definite construction contract and change work orders are not reduced in writing. To avoid potential real estate litigations, the parties should have clear and concise construction contracts, work-orders, and change of order forms. Further, owners should be required to inspect and sign-off on the work-orders and change-of-orders.

Irrespective of the foregoing, sometimes litigations are unavoidable. Like any other contracts, the parties sometimes intentionally breached the agreement based on the cost-benefit analysis. When necessary, the Houston real estate litigation attorneys and the Houston construction defect litigation lawyers will prosecute against the wrongful party, including but not exclusively to filing mechanic's and materialman's liens, collection of outstanding balance, and to file suit to protect your interest. Please contact the Houston construction defect litigation lawyers and the west Houston construction contract litigation attorneys at the LAW OFFICES OF STEVEN TUAN PHAM.

The Houston construction contract lawyers and the Houston construction litigation attorneys at the LAW OFFICES OF STEVEN TUAN PHAM. are experienced contract attorneys and we represent numerous construction companies, development companies, builder, general conctractors and subconstractors, as well as individual owners in drafting construction contracts. Please consult with one of our experienced Houston construction contract attorney or our construction litigation lawyer to schedule a one-on-one consultation. Lastly, our Houston construction litigation law firm assisted numerous general contractors and subcontractors to file mechanic's liens and materialman's liens on properties in which the owner failed to pay in accordance to the contract, or after notice that the general contractor has not paid the subconstractors, the owner failed to cure the issue. Our Houston construction litigation attorneys are forth-right and will give you an honest opinion as to your available options.

DISCLAIMER



Each construction litigation cause of action is unique depending on the fact and the contract, if any, in which the parties entered.  All cases have a varying degree of differences and no cause of action is identical to another. You should NOT rely on the information on of this web site in replacing a personal consultation with an experienced Houston Construction Litigation Lawyer or a West Construction Defect Litigation Attorney at The Law Offices of Steven Tuan Pham  There may be legal issues in which you may not be aware. Please feel free to contact our Houston Real Estate Construction Attorneys and our Houston Construction Litigation Lawyers at the LAW OFFICES OF STEVEN TUAN PHAM. today at 713-517-6645 or complete our Contact Form.
Our Houston Construction Contract Litigation Lawyers serve clients in Houston, West Houston, Southwest Houston, Sugar Land, Katy, Copperfield, Memorial, Spring, Northwest Houston, Northchase, Spring Cypress, Champion Forest, The Woodlands, Kingwood, Humble, Lake Houston, Midtown, Memorial, West Oaks, Royal Oaks, Missouri City, Richmond, Pear Land, Clear Lake, League City, Westchase Business District, Harris County, and Galveston County. In addition, our Houston business attorneys also have the language ability to communicate and to translate for clients who speak Vietnamese, Tagalog, Hindi, and in Urdu.