HOUSTON BUSINESS CONTRACT ATTORNEYS
CONTRACT REVIEW AND DRAFTING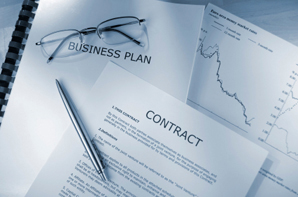 One of the most important aspects of running a successful business is having proper contracts in place to protect your interest while allow you to operate and maximize your earning potentials. The need for a well drafted contract should be weighed against its practicality. While a 50 pages contract could essentially provide the "bullet proof," it would be unattractive to a potential business partner, investors, shareholders, and potential customers and clients. However, the contract should be sufficient to address the parties' obligations and their rights, the essential terms in a bargain-for relationship, which may include specific time and date of delivery of services or goods, how such services and goods are made, materials, and how to resolve issues should a conflict arise, just to name a few.

It is essential that every business is well equipped with service agreements and contracts when working with other companies. It is also important that companies have standard operating agreements between members and corporations have a well drafted By Laws for shareholders and the Board of Directors. It is equally important that corporations have standardized employment handbooks that include operating procedures and methods of handling harassment issues, which must be in compliance with federal and state regulations. The agreements should be unambiguous, clear and unequivocal, and contains definite languages and terms to make the agreement an enforceable contract. Consequently, a contract or a corporate document needs to be in plain language and avoid legalese in as much as possible.

The Houston Business Drafting Lawyers and the Houston Contract Attorneys at The Law Offices of Steven Tuan Pham are experienced contract drafting lawyers. Our experienced contract attorneys have assisted clients in drafting a variety of corporate documents including:
Company Operating Agreements and Corporate By Laws


Shareholders' and Board of Director's Meetings & Minutes


Board of Director Resolutions


Mergers, Acquisition, Buyouts Agreements


Shareholders' Agreements


Sales and Purchase Agreements


Bill of Sale


Commercial and Residential Leases


Commercial and Residential Real Estate Contracts


Real Estate Transaction and Closing Documents


Promisory Notes


Deed of Trusts


Warranty Deeds


Lien Affidavits for Mechanics' and Materialman's Liens


Employment Agreements


Employment Handbooks


Confidentiality Agreements


General Contractor and Construction Contracts


Subcontractor Agreements


Change of Orders


Bill of Sale


Manufacturing & Purchase Order Agreements/Offer


I-9 Employment Varifications and Immigration Compliance Handbooks


Employment Based Immigrant Petitions

When you hire the Houston Contract Drafting Attorneys and West Houston Contract Lawyers at the LAW OFFICES OF STEVEN TUAN PHAM. to negotiate, draft, and review your business agreements and commercial contracts, you can rest assured that you and your company's and corporation's concerns will be addressed. Our Houston Contract Lawyers and Business Drafting Attorneys will work hard for your best interest. At times, "working in your best interests," may not be as exactly as what you originally expected, but that our attorneys will be forth-right and counsel you on the positive and negative of your course of action. Only you can make the ultimate decision as to how you want your business if operated and managed. Armed with a well written contract, you and your business will be protected in the current litigious environment.

The Houston Business Drafting Attorneys and the Houston Contract Attorneys at the LAW OFFICES OF STEVEN TUAN PHAM. are personable and will work with you directly on a one-on-one basis to resolve matters of your concerns. Please feel free to contact our Houston Contract Drafting lawyers for more information and assistance. Our contract attorneys can be reached at 713-517-6645.
DISCLAIMER



Each business entity is unique in its line of business. As such, no two contracts are exactly the same, even if it is within the same industry. We encourage you to contact our Houston Business Transaction Lawyers and our Houston Contract Drafting and Review Attorneys to get more information regarding issues that should be addressed in your contract and agreements. Further, our experienced Houston Contract Attorneys and our Houston Contract Review Lawyers may also be able to assist you in clarifying terms and conditions of a contract in which you about to enter and modify or amend the contract to best suit your needs. The best way to avoid future conflict and promote a healthy business transaction is to draft detail contracts and agreements to address issues that may potentially cause the breach. You should NOT rely on the information on of this web site in replacing a personal consultation with an experienced Houston Business Transaction Lawyers and the West Houston Contract Attorneys at The Law Offices of Steven Tuan Pham  There may be legal issues in which you may not be aware that affects your rights and obligations as a party to a business transaction. We encourage you to contact our Southwest Houston Business Transaction Attorneys at 713-517-6645 or complete our Contact Form.
Our office is conviently located in the Westchase Business District (10 minutes from the Galleria and 20 Minutes from Downtown Houston). Serving Clients in Texas and the Houston metroplitan such as West Houston, Southwest Houston, Sugar Land, Katy, Copperfield, Memorial, Spring, Northwest Houston, Northchase, Spring Cypress, Champion Forest, The Woodlands, Kingwood, Humble, Lake Houston, Midtown, Memorial, West Oaks, Royal Oaks, Missouri City, Richmond, Pear Land, Clear Lake, League City, Westchase Business District, Harris County, and Galveston County. In addition, our Houston business attorneys also have the language ability to communicate and to translate for clients who speak Vietnamese, Tagalog, Hindi, and in Urdu.